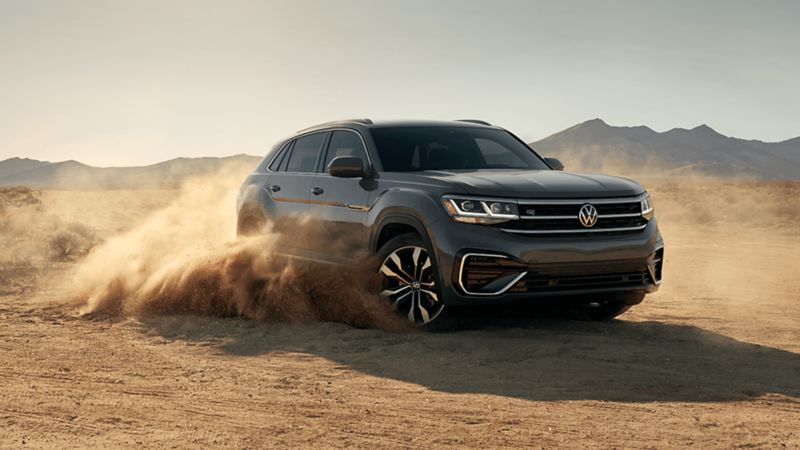 Inside the Merciless Arizona Proving Grounds
Inside the Merciless Arizona Proving Grounds
We pride ourselves in providing drivers with quality vehicles that perform in even the harshest of conditions. But achieving peak durability doesn't happen overnight. It takes months of pushing our vehicles to the absolute limit with the most gruelling and punishing tests imaginable.
Welcome to the VW Arizona Proving Grounds
Covering 1,600 acres, the Arizona Proving Grounds (APG) are where we test all new VW prototypes. Here, our cars are put through extreme tests of durability, corrosion, weathering, exposure, and more — so our engineers can observe and refine as needed.
To do so, we put our cars in special chambers designed to imitate a multitude of harsh conditions, including chambers that replicate severe Canadian winters, and chambers that expose cars to the equivalent of 12 years of corrosion in as little as 90 days. 
We also test-drive our vehicles on different types of road conditions — tackling ragged roads, gravel and dirt paths, and more. These tests aren't your typical Sunday drive — they often reach speeds of over 300 km/h under the scorching Arizona sun.
As we tweak and refine our prototypes, we want to ensure we can conduct our tests without the interference of prying eyes, so we can continue to surprise the world with our new vehicles. That's why everything in the APG is conducted with the utmost secrecy. Our prototypes are camouflaged so only APG personnel know which cars they are testing. We also have 24-hour security to look out for drones and to commandeer any computers, phones, and cameras brought onto the site. All so we can discreetly test our new vehicles and introduce them to the world only when they're ready.
In the end, our intense testing helps ensure that every VW being sold is designed for peak performance and durability, even during the harshest of Canadian winters. So every driver can feel assured that when they're driving a Volkswagen, they're driving German-engineered excellence.