ID.4 Cross-Country Drive
Over 10,000km and not a drop of gasoline. A cross-country ID.4 road trip from NY to California.
Over 10,000km and not a drop of gasoline. A cross-country ID.4 road trip from NY to California.
We'll file this one under "Dream Gig"
Months before most of us here in Canada will get a chance to take an all-new VW ID.4 for a cross-town test drive, our friends at Volkswagen of America drove one cross-country, from New York to California.
The ID.4 is our first all-electric SUV, offering a sporty driving experience, spacious interior, and cutting-edge controls, infotainment, and safety systems.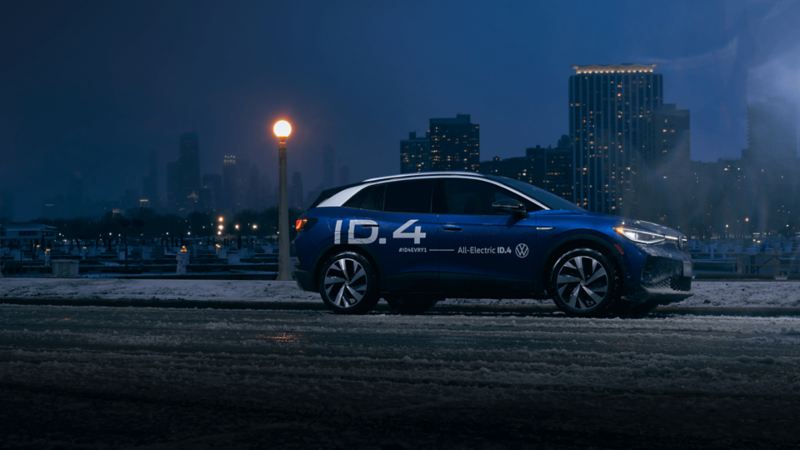 This trip took full advantage of the ID.4's estimated 400km range*, covering more than 10,000 kilometers, 19 states, and cities such as NYC, Philadelphia, Chicago, Nashville, Atlanta, New Orleans, Dallas, Phoenix, San Francisco, and Los Angeles, just to name a few.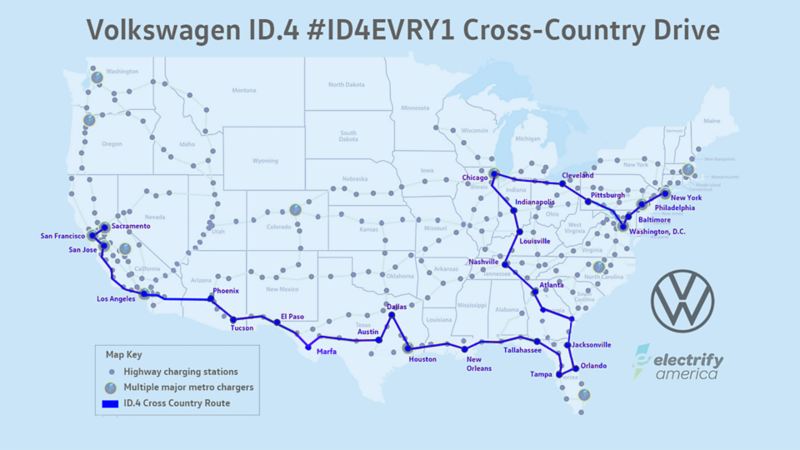 Along the way, the vehicle was charged at 32 Electrify America charging stations. Our north-of-the-border version, Electrify Canada, is building an infrastructure of fast electric vehicle charging stations throughout Canada.
If you'd like a closer look at the entire road trip, the team posted short video updates along the way, and you can find the whole playlist here.
The 2021 ID.4 will be arriving in select Canadian VW showrooms later this year, but you can build-and-price one today, or visit our virtual showroom for an augmented reality experience of the ID.4 in your own home.
* Combined range estimate based on preliminary testing by Volkswagen, in accordance with Natural Resources Canada's (NRCan) guidelines. Official range rating, once confirmed, will be published in NRCan's 2021 Fuel Consumption Guide. Full battery charge is required. Actual driving range will vary based on driving and charging habits, weather and temperature, battery age and vehicle condition. Battery capacity decreases with time and use. See owner's manual for details.