Electric Cars vs. Gas Cars: What You Need to Know
The global shift to electric is happening now, but is now the best time to make the switch? Is there enough infrastructure to maintain an EV on a road trip? Is the carbon footprint of an electric car actually smaller than that of a gas car? The short answer to all these questions is yes. The long answers are below.

The global shift to electric
Although electric vehicles are not new, the push to go electric on a global scale is. Governments across Canada have indicated a strong desire to move away from gas vehicles and towards electric. They've taken action with rebates for EV purchasers in select provinces.
Infrastructure is also being built to support EVs, including easily accessible charging stations along major highways (see the work Electrify Canada is doing).
While EVs currently account for a small percentage of overall sales, Volkswagen is committed to making electric a reality for all Canadians.
Volkswagen Canada's impact
As "the people's car" company, Volkswagen Canada is committed to making and selling vehicles for everyone, which means making electric vehicles accessible for Canadians.
The first step was the reveal of the ID.4, Volkswagen Canada's all-new, all-electric SUVW. The ID.4 was chosen as the EV to premiere here because the compact SUV is the most popular type of vehicle in Canada.
However, the ID.4 is just the beginning for Canadians. It's part of the larger ID. Family which includes other, exciting all-electric vehicles coming soon, including the highly anticipated ID. BUZZ.
The different types of EV
There are three types of electric vehicles which give drivers options on charging, fuel, and others.  
Battery Electric Vehicles

Hydrogen Fuel Cell Vehicles

Powered by electricity stored in a battery

Powered by split electrons from hydrogen molecules to produce electricity

Powered by a combination of a gasoline engine and a rechargeable battery

The ID.4 is a battery electric vehicle.
Powered by electricity stored in a battery
The ID.4 is a battery electric vehicle.
The ID.4 is a battery electric vehicle.
So, what's the difference?
The differences are in what powers them, their impact, and how they feel to drive.
Whereas gas vehicles burn gasoline, EVs are powered by electricity stored in the battery, and they don't emit hydrocarbons.
One of the biggest differences between an electric car vs gas car is how they feel, An EV has no gears so it's "whisper quiet", whereas an ICE vehicle has gears that rotate at high speeds which give it a rumbly feel.
The cost of gas vs electric
At this stage of production, EVs are more expensive than gas cars up front. However, there are government grants and rebates that can make a significant dent in the price. Plus, electric vehicles have fewer moving parts that can break down so there is less maintenance and no gasoline to buy. The total cost of owning an EV is generally acknowledged to be less than owning a gas vehicle.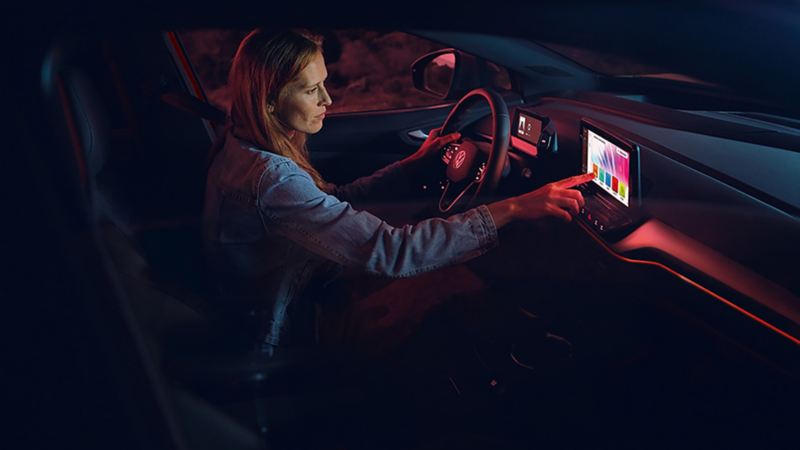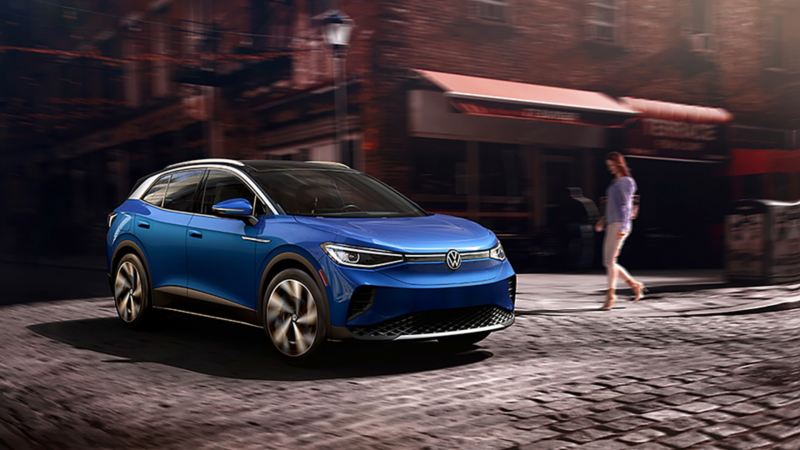 There's a lot to know about electric cars vs gas cars and there are many great resources. Join the ID. Insider community for news and updates on electric mobility from Volkswagen.