E-mobility is possible for all 
VW wants to contribute to a more sustainable future with a holistic e-mobility concept.
We are the first generation to understand climate change to its full extent, and the last one that can still do something about it

Secretary-General of the World Meteorological Organization (WMO).
$47 billion for e-mobility worldwide
The transportation sector is responsible for approximately 14% of CO₂ (carbon-dioxide) emissions worldwide.

There's no doubt that CO₂ emissions caused by humans need to be reduced as soon as possible, and the transportation sector must do its part.

Volkswagen Group has chosen to become part of the solution, and is committed to the goals of the Paris Climate Agreement, which envisions a climate-neutral society by 2050. Our plan over the over the next five years, is to invest around 30 billion euros (over $47 billion CAD) in electric mobility across the Group worldwide, including nine billion for the Volkswagen brand's ID. family.

Eight locations worldwide are already planning for a new generation of electric vehicles to roll off the assembly line, while the Group is preparing for its exit from the production of non-CO₂-neutral vehicles by 2050.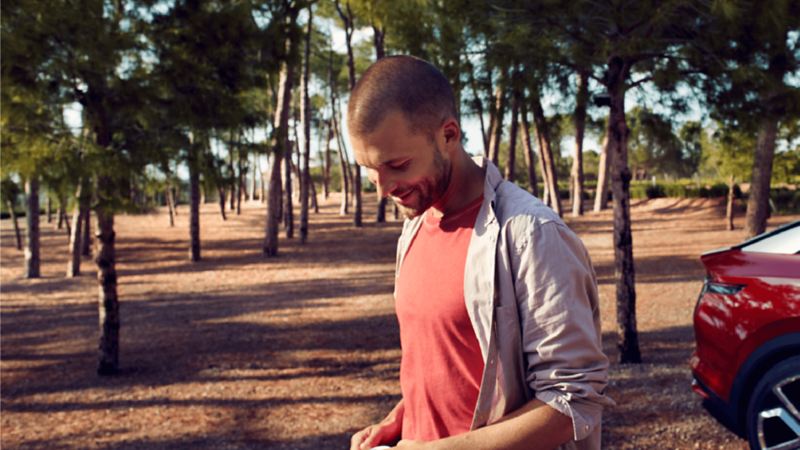 E-mobility is the key
Today, e-mobility is the best and most efficient path to clean, climate-neutral mobility. In many parts of the world, electric vehicles are already the most climate-friendly way to drive.

Over the next few years, Volkswagen is launching the one of the biggest e-disruptions ever seen in the automotive industry. The ID. family of vehicles are specially designed for electric mobility. They offer long ranges, plenty of room, dynamic driving performance, and a completely new level of digital interconnectivity.

The first model available in North America is the ID.4, our all-electric SUV for the masses. In the following years, we will have the ID. Buzz and more.
In the future, Volkswagen will offer attractive electric vehicles in every segment – from the compact class to the lifestyle van. Volkswagen aims to produce a minimum of one million electric vehicles around the world annually starting in 2025.

What is crucial is that Volkswagen not only builds electric vehicles but also monitors their complete life cycle from raw materials to recycling. The electric vehicle is only as clean as the materials used to build and charge it. Cell production, in particular, is still very energy-intensive, and charging vehicles with coal-derived power is a burden to the environment. This is precisely what needs to be addressed to tailor electric vehicles sustainably toward climate protection, and that's exactly what Volkswagen is doing.

With the new ID.4, already set for production, the brand will be putting a climate-neutral car onto the road in North America. CO₂ emissions will be avoided from the beginning, and any currently unavoidable emissions will be offset by investments in climate protection projects.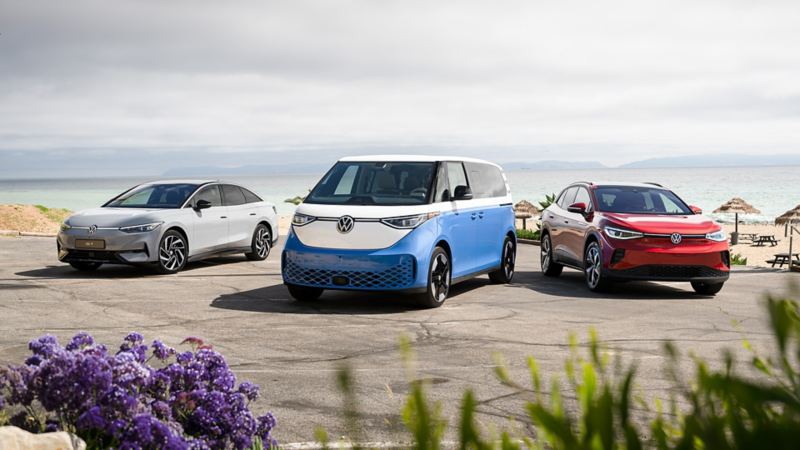 Decarbonization as a competitive edge
Volkswagen is taking action to reach the Paris Climate Agreement's goal of a climate-neutral society by 2050. With the ID.4, the brand is demonstrating that clean, climate-neutral mobility is possible. At the same time, there is also a great economic opportunity in all this.

"The strategic goal of becoming the leading worldwide provider of e-mobility can make the focus on consistent decarbonization a strong competitive edge," says Georg Kell, spokesperson for Volkswagen's independent sustainability advisory board. "In any case, it offers the best way to set a common course for a secure and economically successful future on a planet worth living on."
[It's] the best way to set a common course for a secure and economically successful future on a planet worth living on.


Spokesperson for

Volkswagen

's independent sustainability board