Driving Toward a Guinness World Record
Driving Toward a Guinness World Record
As it happens, there are already quite a few Guinness World Records related to Volkswagen. For example, The First Car to Sell 20 Million Units (VW Beetle in 1981), The Most People in a VW Campervan (50), and The Largest Volkswagen Parade (2,728 cars).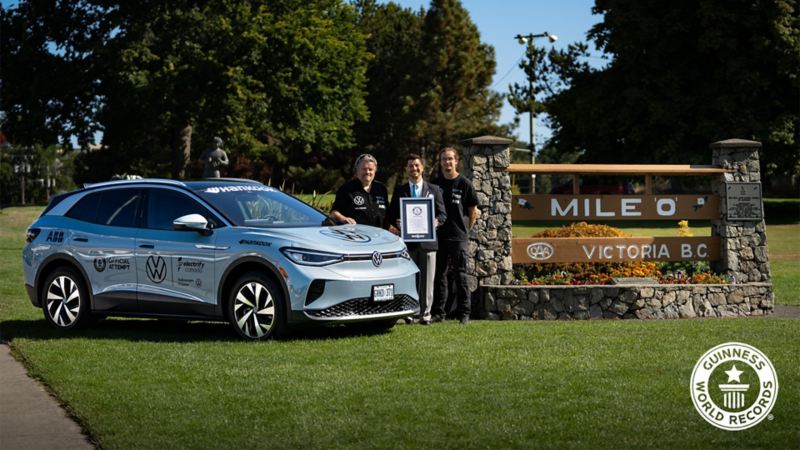 Well, we've just added another one to that list. This summer, professional driver Rainer Zietlow (CHALLENGE4) achieved a new World Record for the longest continuous drive by an electric vehicle, with the least amount of stops, driving east to west across Canada.
Rainer added to his already impressive collection of achievements, including an ID.4 expedition to the northernmost point of the U.S. Highway System in Alaska; and driving an ID.4 GTX up to 5,816 metres above sea level – the highest altitude ever reached by an EV.
We believe the 2023 VW ID.4 SUVW is the perfect electric vehicle for this ultimate Canadian road trip, with a top range of up to 443 km*, up to 1818 L of cargo volume** for all of your gear, and plenty of cup holders for all those coffee stops along the way! And thanks to organizations like Electrify Canada, there's a growing network of charging stations across the country to power your journey.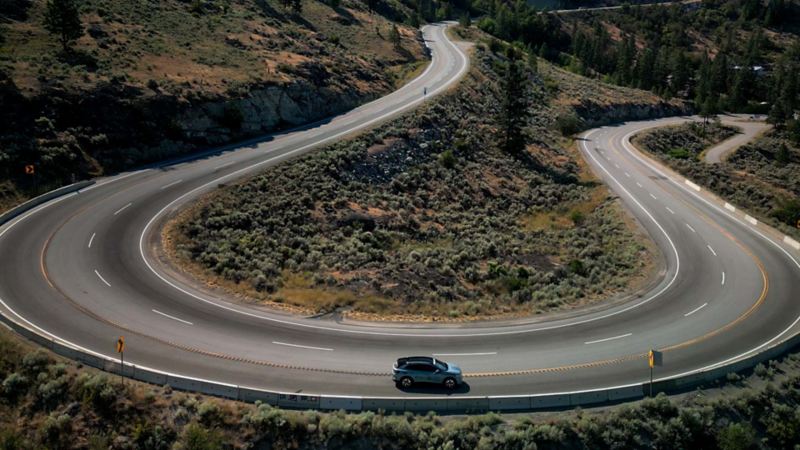 * Estimated combined range for 2023 ID.4 Pro (RWD) determined using Natural Resources Canada's approved test methods, with a fully charged battery and ideal driving conditions. Refer to vehicles.nrcan.gc.ca for details. Different vehicle configurations will have different ranges.  Actual driving range will vary based on driving and charging habits, weather and temperature, terrain, use of HVAC and accessories, battery age and vehicle condition.
**With the rear seats folded down