This is the new dawn
This is the New

Volkswagen
We're doing good for the greater. Pushing ourselves to do our part – on our streets, in our communities, and for the world. We're creating the world we want to live in. Knowing full well that if we want to usher in a new era of sustainability, we can't wait for someone else to build it. We're driving the change we want to see in our culture. Because we can't be bystanders. We need to Be the Change.
It's time to change perspectives, directions, and opinions. To change our actions, goals, and expectations. To change the world for the better.
And it all starts now. Come along for the ride.
Doing good for the greater
Building a new era of sustainability
If we want a more sustainable world, we all need to build it. Here's how we're ushering in e-mobility and more.
Investing in Electrify Canada
Asking Canadians to make the change to electric takes more than just building EVs. It requires a widespread infrastructure of charging stations. That's why we're investing in Electrify Canada, which is working to build Canada's fastest public charging network - to make driving an EV convenient for an all-electric future.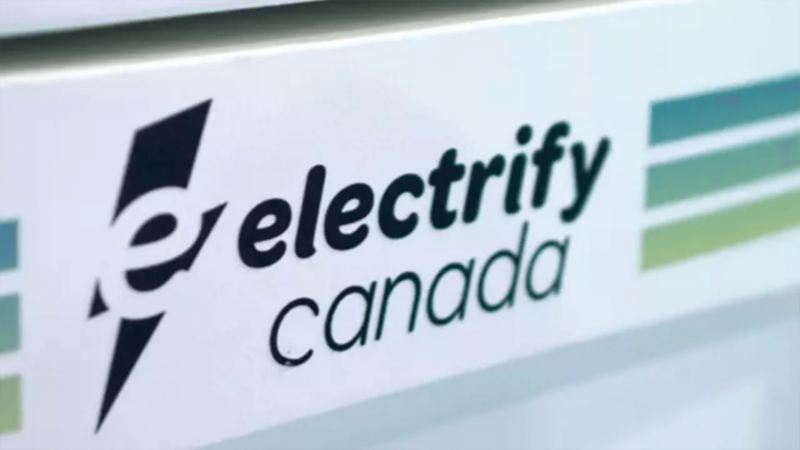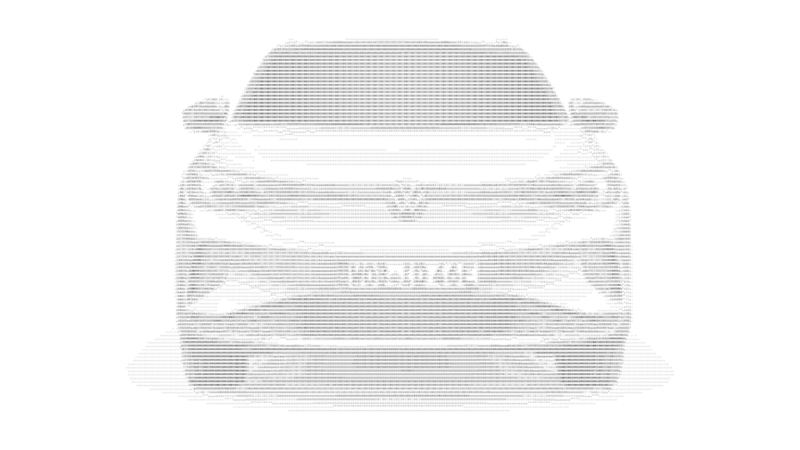 Driving change on the road… and online
Our commitment to building a more sustainable world goes far beyond our vehicles. That's why we're doing our part online as well. The internet has a digital carbon footprint, determined by the amount of data embedded in the digital media we interact with. So we've created a new, more carbon-efficient browsing experience to help our website visitors surf more sustainably.
Planting hope for the future.
Did you know the Internet has a carbon footprint? On April 22nd, 2022, in support of Earth Day, we replaced our brand website with a single, carbon-efficient page that generates an estimated 93% less CO2. It is our #DaytoZero initiative, and for every visit we got, we offset the carbon footprint further by planting a tree in Canada. The result? 59,996 new trees.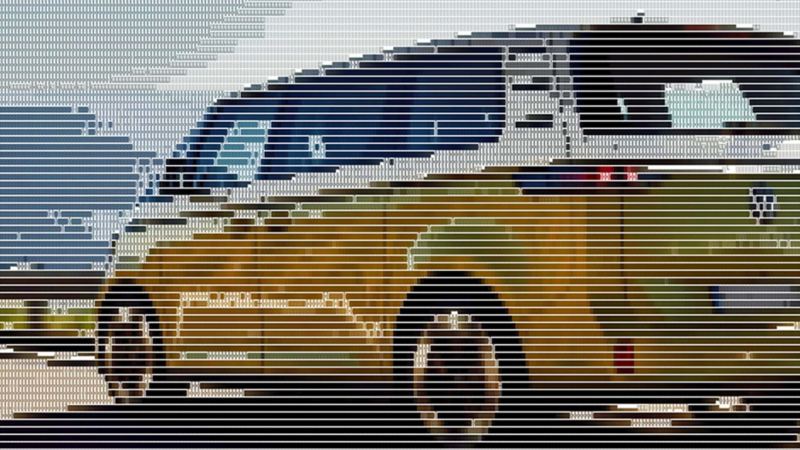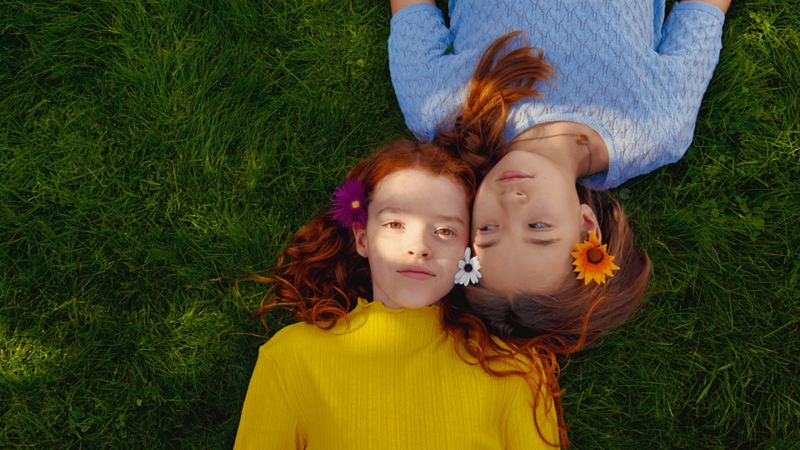 First automaker to commit to the Paris Agreement
The Paris Agreement is an international treaty within the United Nations Framework Convention on Climate Change (UNFCCC). We signed the treaty, vowing to work towards economic and social transformation in order to reduce climate change for the sake of our planet.
Making our MEB platform available for all
We see a future where every Canadian is driving electric. But we can't do it alone. So we made the plans for our MEB Platform—also known as the Modular Electric Drive matrix—available to automakers worldwide. This revolutionary electric vehicle platform (essentially the vehicle's underpinnings) can be used to design any number of EVs.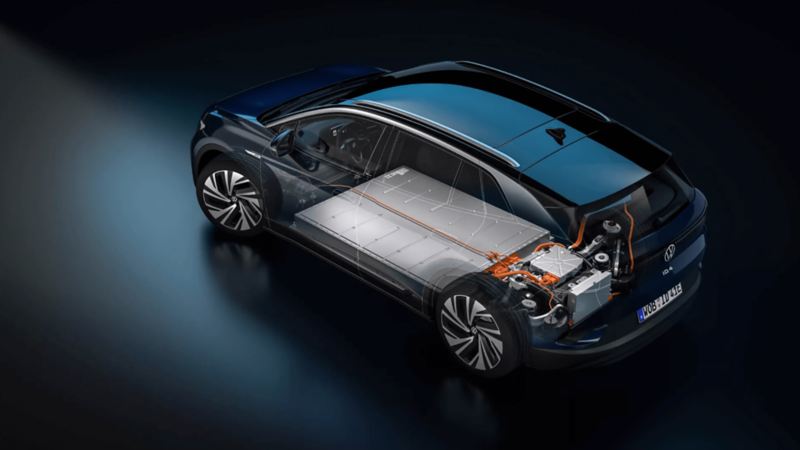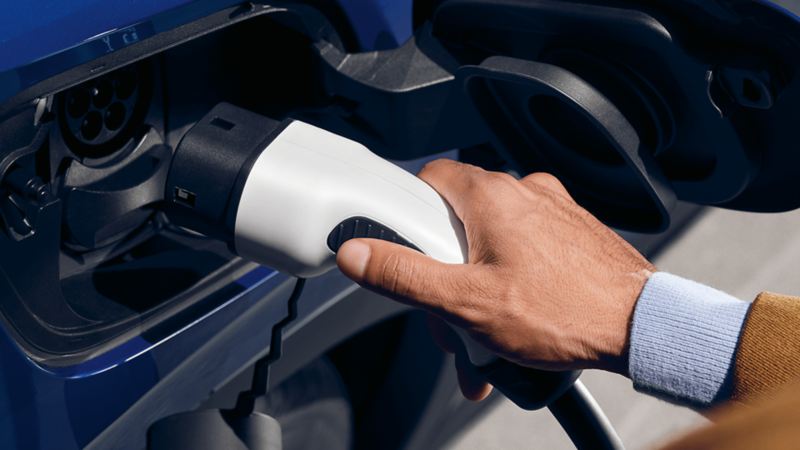 The world's largest electric offensive
We envision a world where driving electric is the status quo. That's why we're leading the charge with our e-offensive, starting with investing more than $50 billion into e-mobility efforts.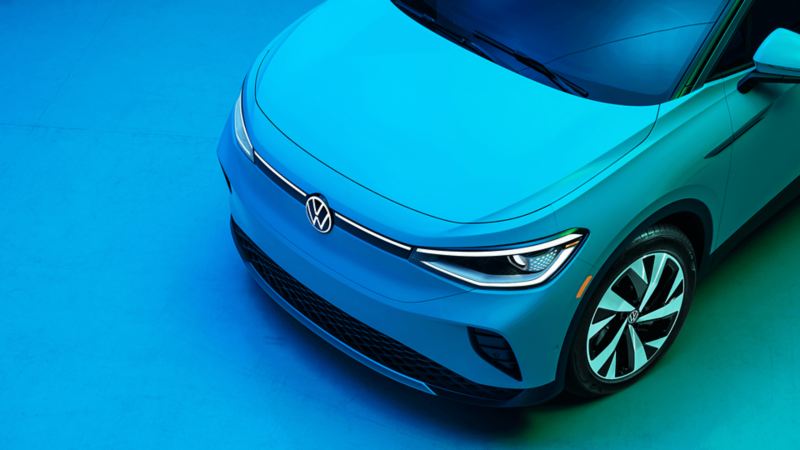 Investing in the factory floor
Building an all-electric world requires the proper production infrastructure to make that happen. That's why we're investing in automation in our plants in Germany (Emden and Hanover) and North America (Chattanooga) – with 2,200 new robots to help build the electric cars of the future.
Building a climate-neutral island 
We're working with Greece to make the Mediterranean island of Astypalea completely climate-neutral, in order to model what an all-electric future could look like. The entire island will transition to electric vehicles and renewable power generation using green power sources such as solar and wind. This endeavor will help us learn more about going all-electric on a larger scale.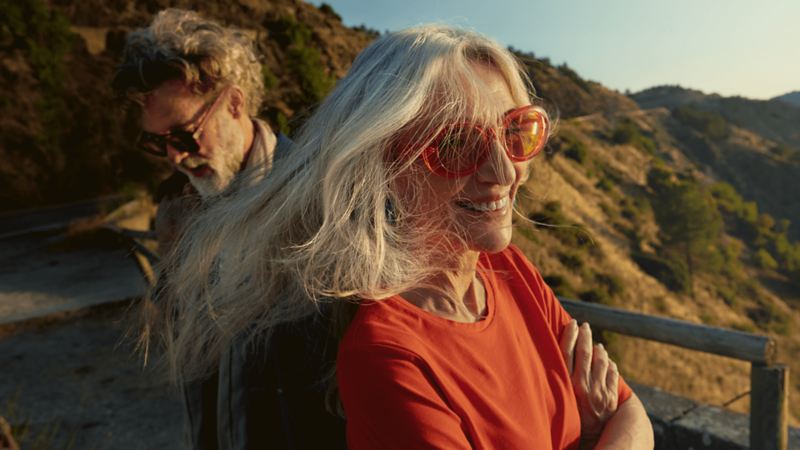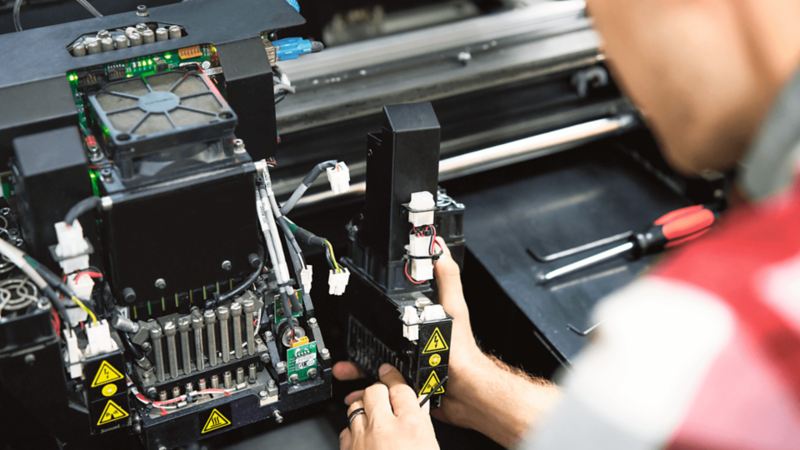 Investing in future technologies
Working towards an all-electric future means investing in the technology that will get us there. That's why we've put over $100 billion towards future technologies; investing in electromobility, hybridization, digitization, hybrid powertrains, and more. Our investment in digitization will double by mid-decade, as we continue to work towards a more sustainable world.
Driving change in our communities
Being the change isn't just our mission for the world, it's what we do in our communities as well.
Love and Pride
At Volkswagen Group Canada, we celebrate our differences and ensure that respect and inclusion are at the core of how we operate, make decisions, and collaborate with one another. We strongly believe that this is the key to our success as a community of innovators, collleagues, and fellow Canadians.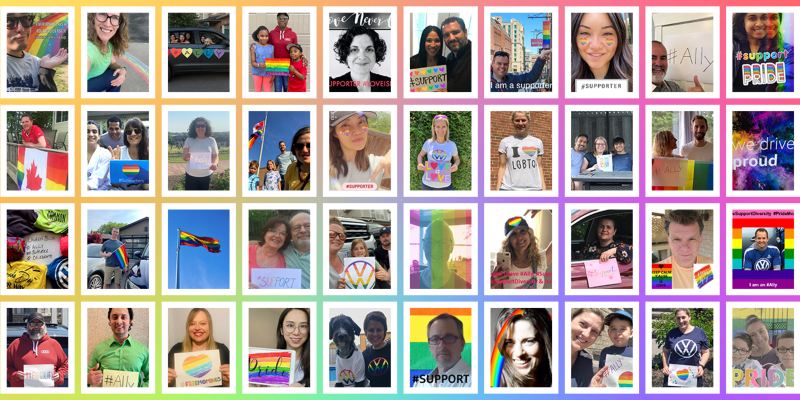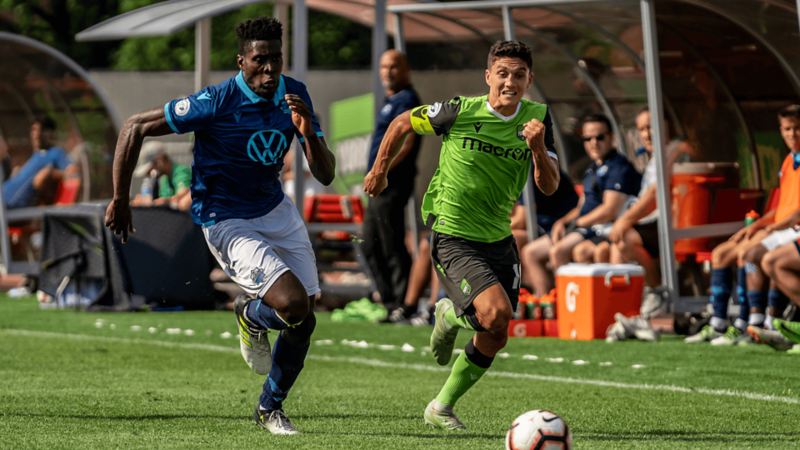 Founding Partner of the Canadian Premier League
The Canadian Premier League is a new soccer league; a place where local players and supporters can unite under their love for soccer. As a founding partner, we're proud to do our part in building a league from the ground up for all Canadians to call their own.
Proud supporter of UEFA EURO 2020™ and soccer for all
We're a proud partner of UEFA EURO 2020™, where we're promoting inclusivity within the sport of soccer – because we believe nothing should stand in the way of people enjoying the world's #1 sport.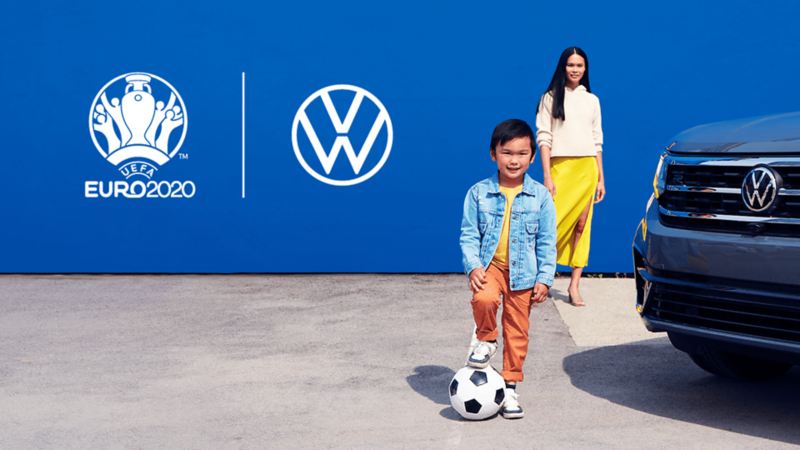 The future we're building towards
Building a better future means planning ahead. Here are some of our many goals and when we aim to complete them by.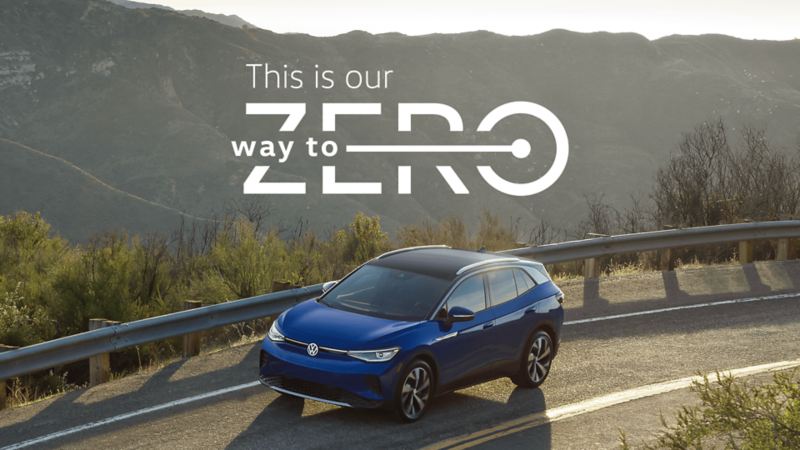 We're on the path towards building a more sustainable future. A future where sustainability is at the forefront of all our operations. A future where we're carbon-neutral by 2050. This is our Way to Zero.
2025
By 2025, we will have increased our production of electric vehicles – with more than 1 million EVs available per year worldwide. We'll have more than 20 different EV models, making it easy for Canadians to get behind the wheel of an electric vehicle.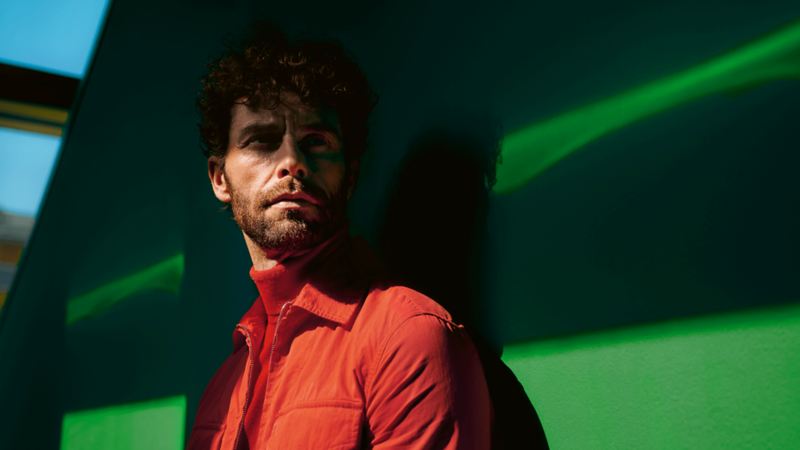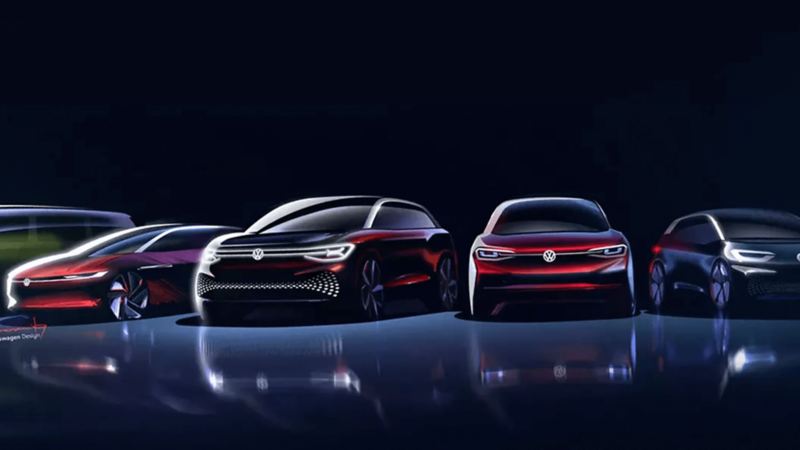 2030
By 2030, we'll have over 70 EV models, and intend to produce 26 million fully electric vehicles. Making EVs commonplace worldwide.
2040
By 2040, we plan to have every VW we produce be electric. Meaning we'll have a full, all-electric fleet of vehicles. This is the electric future we want to create by being the change.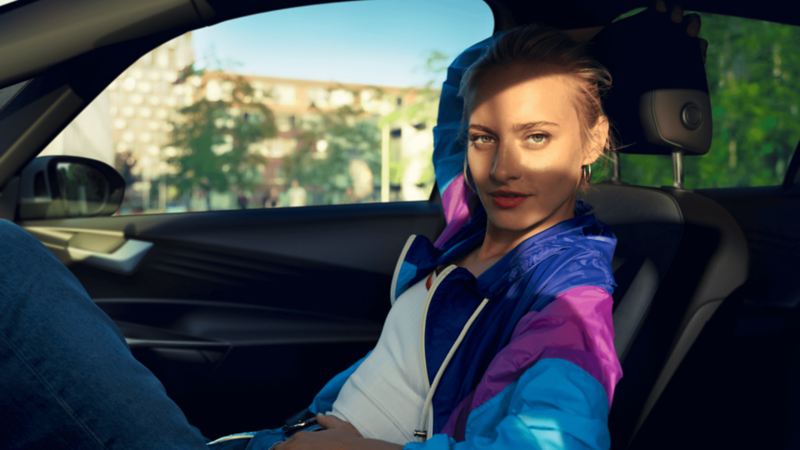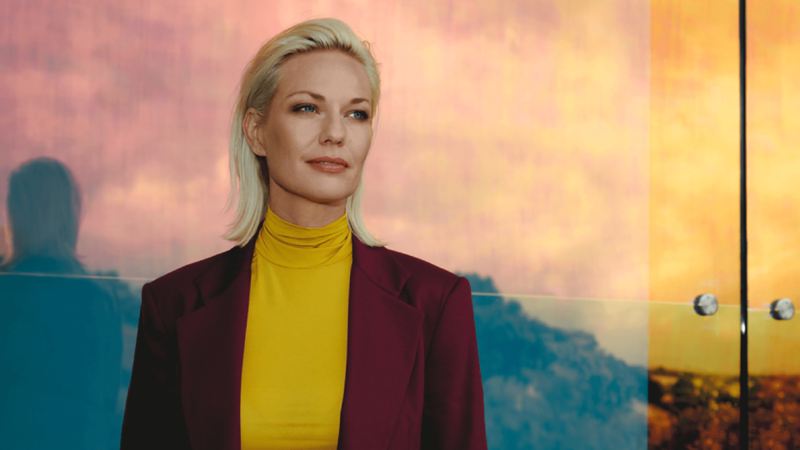 2050
By 2050, we plan to be completely carbon-neutral in every single one of our operations. From our vehicles, to our factories, to our shipping infrastructure… everything.
The objectives indicated, including investments, are made by

Volkswagen

AG, as part of its global objectives.